Classmate News
George Michael Halow
George Michael Halow, MD passed away peacefully at 77 years old on June 14, 2023 with his loving wife Kim by his side.
George was born on May 5, 1946 to Zarife and Redwan Halow in El Paso, TX. He and his twin sister were the youngest of seven children. He attended El Paso High School and The University of Texas at El Paso where he pursued a degree in Chemistry. He served our country as an Army Reservist before starting Medical school in Guadalajara, Mexico then after graduating from New York Medical College. With his Medical Degree, George specialized in Gastroenterology, attending Yale affiliated Norwalk Hospital, Medical College of Pennsylvania, University of Pennsylvania, and University of Pittsburgh before returning home to start his own practice.
George was gifted in the art of medicine. His compassion and determination for helping others made him a wonderful physician. He dedicated his life to ensure the best for his patients. George loved his work, and above all, loved his family. He was a wonderful husband and father who continuously provided the best for his wife and children while instilling his passion for benevolence and perseverance.
George lives on through his wife Kim, three children Courtney Moraros (Spyridon), Nathan, and Bethany Halow-Tajiboy (Juan), his grandchildren Zachary and Alexander Moraros, his sisters Jeanette Zacour, Wadad Cashman, and Georgette Smith, and his brother Joseph Halow as well as his many nieces and nephews.
George is preceded in death by his parents Zarife and Redwan, his brother Esaú, his sister Najette Gillet, as well as family members RJ Halow, Nadine Zacour, Seham Halow, George Zacour, and Robert Gillett.
The family is hosting a visitation at Perches Funeral Home - West on July 5th from 5 pm to 9 pm. The Trisagion service will be held at 7 pm. The funeral will be held at St. George's Orthodox Church on July 6th at 11:30 am. He will be laid to rest at Fort Bliss Cemetery at 1 pm that day. Donations can be made in George's honor to St. George Antiochian Orthodox Church or to The National Kidney Foundation at https://www.kidney.org/.
To send flowers to the family or plant a tree in memory of George Michael Halow please visit our Tribute Store.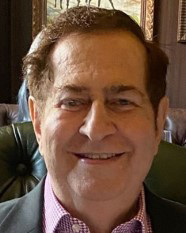 https://www.tributearchive.com/obituaries/28295933/george-michael-holow/el-paso/texas/perches-funeral-homes
*************************
Richard A. Haddad
Richard Abraham Haddad passed away peacefully in his home in Las Vegas on January 27, 2023 at the age of 78. He was preceded in death by his parents, Carmen and Leo Haddad. He is survived by his sisters, Connie Glass, of Florida and Jackie Haddad, of California and brother, Leo Gus Haddad, of El Paso. Richard graduated from El Paso High. He served in Vietnam as a member of the US Air Force. According to his wishes, he will be cremated. Donations can be made to your local Veterans Association or a charity of your choice. No memorial services are scheduled at this time.
https://www.elpasotimes.com/obituaries/tnm072069
*************************
Edward Ortegon
Edward Ortegon passed away on the 13th of January 2022. Just 12 days after his 76th birthday. He was born and raised in El Paso where he lived his entire life. He lived and grew up in downtown El Paso on Leon St in the house that is now known as the Pancho Villa Stash House. He attended and graduated from El Paso High School in 1964. He played football while in high school and during the 1963 season a tragedy hit the country. President John F. Kennedy was assassinated in Dallas, TX. At that time a game was supposed to take place between the heated rivals of El Paso High School and Austin High School. Unfortunately the game never took place. The game was played 20yrs later and given the name The Game that Never Was. Highlights of the game were shown on KVIA Channel 7. He helped the Tigers of El Paso beat the Panthers of Austin 36 to 28 and was later named MVP of the game. He is preceded in death by his parents Froilan and Rosa Ortegon. He is survived by his children Yvette, Bernadette and Eduardo Ortegon, his sisters Irma Hernandez and Lucy Ortiz and his 10 grandchildren; Bethany, Nathan, Miracle, Matthew, Jeremiah, Mauro, Miguel, Maximiliano, Micaela and Marcelino. It is going to be hard to go on without you especially since I still needed your guidance and wisdom. Rest easy we will be ok. Enjoy all the fishing and golf that heaven has to offer you. Love you, miss you but we will never forget you. A visitation will be held from 5:30 PM tp 8:00 PM with a rosary starting at 6:00 PM and a mass starting at 6:30 PM on Thursday, January 27, 2022 at Sunset Funeral Home- Americas, 9521 North Loop Dr, El Paso, Texas 79907. Services entrusted to Sunset Funeral Home- Americas. To send flowers or a memorial gift to the family of Edward Ortegon please visit our Sympathy Store.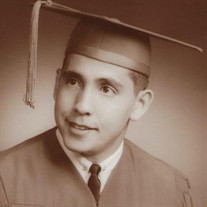 https://www.sunsetfuneralhomes.net/obituaries/edward-ortegon
*************************
Kim Sullivan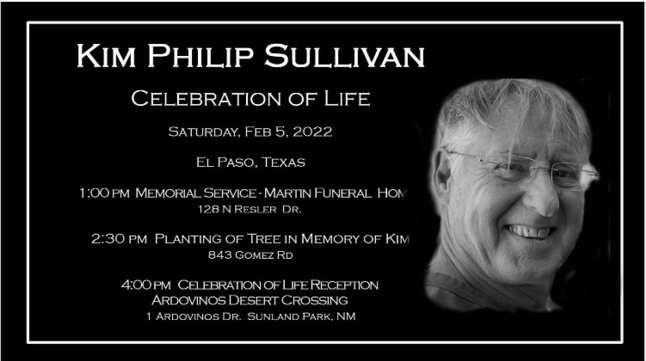 From FB
December 27th, 2021 at 2:41 PM
I feel it is my responsibility to inform everyone here that my dad passed away on December 22nd. He died very calmly and quietly around 8:20 PM, surrounded by my Mom, my brothers, and me.
Kim didn't want anyone to know that he had developed Melanoma that had metastasized to his brain. In the past several years, he had been fighting a number of health issues and was actually really doing well turning it around. He was impressing the doctors with his progress against diabetes and heart disease. He is somewhat a miracle of modern medical science.
I'm so proud of him for never giving up. He tried until the very end. If he had not had the cancer issue come up, he would be here today.
He went into the hospital on the 8th of December with a Hemorrhagic Stroke, from the tumors in his brain. We never left his side the entire time. One of us was always with him and thankfully we were all there with him at his final moments.
I'm so grateful for my dad, and I will forever miss him. It breaks my heart that I can't tell him how grateful and proud I am of him. I always wanted him to be a grandpa to my kids. He will always live through me, and hopefully I will pass on what he taught me to my children one day.
There will be services for him at the beginning of next year. I'll keep everyone informed once everything is confirmed. It will be open to all friends and family of Kim. Thank you so much to everyone who has reached out and shown support in any way. If you have any good stories about Kim or any pictures you can share that would be greatly appreciated!
*************************
Letter from Madronna Holden Jan.1, 2022
I retired from university teaching three years back and have since been concentrating on my poetry.
My current bio:
Folklorist Madronna Holden has used the time afforded by her recent retirement from teaching to concentrate on her poems, over fifty of which have been published in two dozen journals in less than three years. Her poems written in collaboration with painter David Wolfersberger have appeared in Cold Mountain Review, Puerto del Sol, The Slippery Elm Literary journal, the Santa Clara Review and elsewhere; and her solo poems have appeared in Verse Daily, Equinox Poetry and Prose, The Bitter Oleander, the Clackamas Literary Review, Windfall, The Timberline Review, and many others. Her chapbook, The Goddess of Glass Mountains, was published by Finishing Line Press in 2021. The community production of her poetry drama, The Descent of Inanna, was the subject of a documentary aired on Oregon Public Television. She is a long-time resident of Eugene, Oregon, where she expresses her affinity to the natural by organic gardening.
My website address is https://holdenma.wordpress.com/. Under the poetry tab there is a way to order my new book-- as well as links to a number of my published poems. Visitors may especially enjoy my collaborations with painter David Wolfersberg.
Best,
Madronna
*************************
Letter from Madronna Holden July 23, 2002
Hello Sandy,
Since I will be unable to travel to El Paso for homecoming, I wanted to let folks know a bit about the doings of their classmate who landed all these years back in Eugene, Oregon. (Any other classmates wind up in the Northwest? I don't know of any.)
Since I have retired from university teaching, I am concentrating on my love of poetry. My poems just took first place and two honorable mentions in the Kay Snow Poetry Contest and a poem of mine was chosen as "poem of the day" by Verse Daily, All told 70 of my poems have appeared in 27 journals and in addition (I think I might have sent you a note on this) Finishing Line Press has just published by poetry chapbook, Goddess of Glass Mountains. I have truly enjoyed the current flourishing of my poet-self.
Samples of my other writing and more about my personal life are on my website, which I developed as a teacher. Though I haven't recently added anything there, it consistently hums with visitors--nearing 300K from 192 countries: https://holdenma.wordpress.com/
I am an ardent gardener as well as professional storyteller and was leading walks on plants and culture at our local arboretum until COVID shut down such in-person events.
My daughter Risa, who was 40 yesterday (!) and is an exquisite gardener, has been an administrator for the successful non-profit, Sheltercare, addressing the needs of the homeless in Eugene, for several years now.
Cheers to all my classmates from so unbelievably many decades ago and thanks for your personal energy, Sandy, in holding our diverse threads together.
Madronna Holden
**************************
Ray Baron
BARON, Raymond We lost a true original, a unique and irreplaceable person when Raymond Lee Baron passed away last week at his home in Grapevine due to complications from cardiovascular disease. Ray was born in El Paso, Texas, seventy-four years ago, the second son of Estelle and Joe Baron. From his earliest years, Ray's bond with nature was evident in his love and uncanny rapport with animals, starting with his childhood menagerie of dogs, rabbits, birds of all kinds, and, of course, his capuchin monkey whom Ray named Ivan Ivonovich. When Ray passed away suddenly, his beloved dog Annie was at his side, the final testament of his bond with animals, as if it were meant to be. In the business world, Ray was a stellar professional, a highly admired copywriter, respected by his clients and associates, including those at Baron Communications, the advertising agency he founded with the love of his life, his wife Ruthie in 1985. In Ruthie, Ray found his soulmate, his life partner, his closest friend. For over thirty-three years Ray and Ruthie's house was the scene of countless Baron family gatherings, the place where lifelong memories were made, and where Ray and Ruthie's deep love for each other only grew. As a Jewish Christian, holidays included celebrating Christmas and Hannukah alike, instilling a knowledge and respect for the Old and New Testaments. In Ray's later years, he became a head marketing writer for SAP Global. But always the adventurer in the natural world, Ray would also prospect for gold in the mountains of Colorado, California and Oregon, bringing home not just the precious metal but equally precious stories of his exploits and the characters he met. Those of us who knew Ray best, understood that he was always prospecting, looking for new adventures, and doing it Ray's way. Besides his loving wife Ruthie, Ray leaves behind his children Noa, Amie, Briar and Ean and their wonderful mother Dianne, step-daughters Emily and Katherine, three grandchildren Nazarra, Ean and Desmond, his brothers Jason and Kenny, his sister-in-law Lisa, nephews Andy and Beau, nieces Blair, Kimberly and Erin, great-niece Chloe and three great-nephews Bowen, Baylor and Colt. We love you, Ray, and thank you for making our world a far more interesting place with your presence, and now your memory. The family requests any donations in honor of Ray be made to the Union Gospel Mission of Fort Worth.
https://obits.dallasnews.com/amp/obituaries/dallasmorningnews/197801367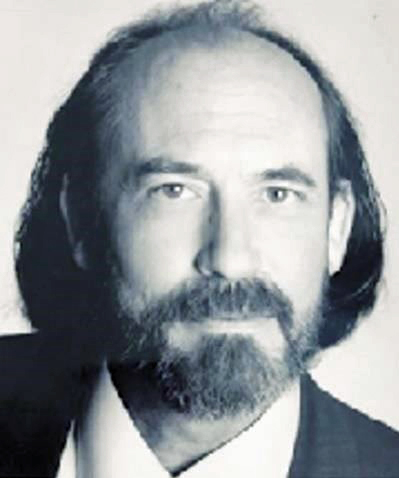 **************************
Beverly Semple Green
Received notification of the passing of Beverly will post details as they become available.
This is from Beverly's husband, John Green...
"To all of you dear friends and family:
We are finally ready to celebrate Beverly's life and will do so January 9, 2022. That's a Sunday afternoon and the venue will be the Manor House on Bainbridge Island. For those off Island the address is 4699 Woodson Lane NE. This is a nice spot in Lynwood Center, just a mile from our home. If anyone is coming from out of town let me know and I'll help you find accomodations. The party will begin at 1:00 and end whenever.
I didn't have many email addresses and this is an open invitation so tell anyone who knew Beverly to come and celebrate with us.
This is what Beverly wanted and we look forward to seeing you.
John, Michael, and Leslie"
*************************
Monie Menacker
We will post details as they become available.
*************************
Juan Benjamin Holguín, Sr.

Austin - Juan Benjamin Holguín, Sr., of Austin, Texas, died peacefully circled by family members on September 11, 2020. Juan was born March 31, 1945, in Juarez, Mexico.

Visitation will be from 1 to 5 pm on Saturday, September 19 at Funeral del Angel Restlawn, El Paso. No services will be held at this time. Private burial will be held at Fort Bliss National Cemetery. A memorial service is pending when we can safely gather again.

Memories of Juan and messages to his loved ones can be shared at www.wcfish.com and https://www.caringbridge.org/public/juanholguin"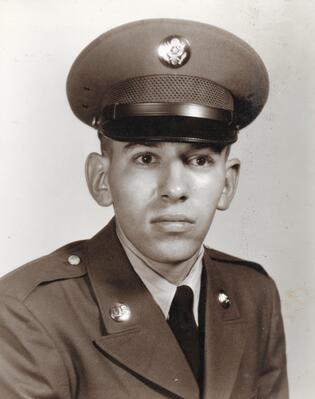 *************************
Arturo Reyes AKA Yogi
Arturo Reyes, 74, of Port Orange, Florida, succumbed to cancer at the comfort of his own home surrounded by his close family and friends on July 20, 2020.
Art was born June 18, 1946 in his beloved hometown of El Paso, Texas to José and Consuelo (Gonzales) Reyes. He graduated from El Paso High School in 1964 and from the University of El Paso in 1968. On June 15, 1968 he married his love of his life Diana Lee McCrea in Titusville, Florida. Art was a loving father, husband, grandfather, and a friend to everyone.
Art is survived by his wife Diana of 52 years, two daughters, Tammy Price and her husband Steven of San Diego, CA, Stephaine Casteel and her husband Matthew of Tampa, FL, and son Joseph Reyes and his wife Claudia of Hinkley, OH; eight grandchildren, William, Diana, Clara, Georgianna Price, Austin Reyes and Ethan Casteel, and Sebastian and Julian Reyes, his brother Ernie Reyes and his wife Ida of Titusville, FL, along with many nieces and nephews. He is preceded in death by his parents, José and Consuelo, and his brothers, Joe and Rudy.
A special thank you to all the family and friends for their loving care and support during his final days. Also, the family would like to extend their sincerest gratitude towards the Halifax Hospice for being very accommodating and supportive during this difficult time.
https://baldwincremation.com/obituaries/arturo-reyes/?fbclid=IwAR0YDi01gDCQdFVFaln1IJTvT9AXDND4UDjSu5VJEQxf_S9xmT4cY0dKKUM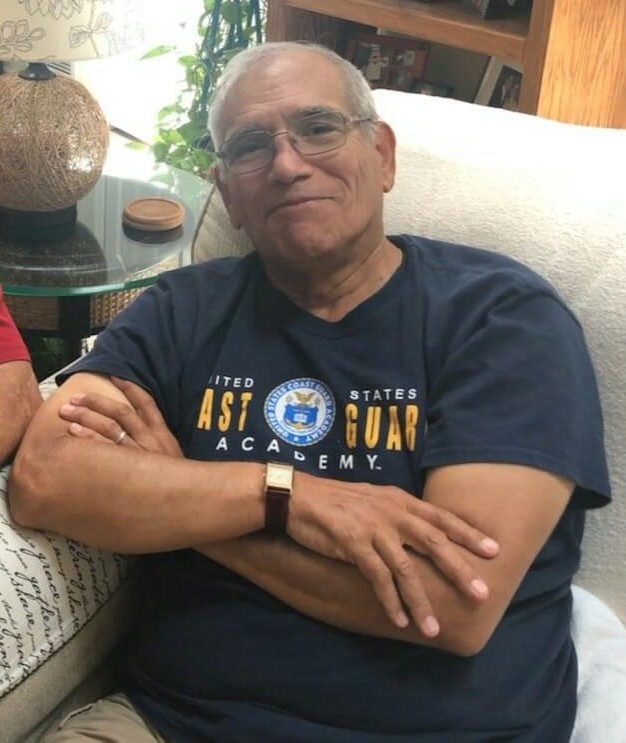 **************************
Paula Jo Turner
El Paso - Paula Jo Turner was born on July 27, 1946 in Ranger, Texas. She was the daughter of Billy J. and Nadine L. Turner. Paula passed away in El Paso, Texas on February 21, 2020 at the age of 73 after a battle with pancreatic cancer. She is survived by her sister Laura Turner and her life-long friend Elaine Lewis.
Paula was a life-long lover of art and books, an avid reader from childhood up to the end. She enjoyed collecting paintings and sculptures and exploring estate sales in search of finds.
She had many interests in her life. She loved cats and birds and all the backyard wildlife, even the skunks and especially the foxes. She loved all kinds of music and live entertainment that included Broadway shows and local productions. She was an avid shopper who loved shoes, jewelry, sun glasses, sharp clothes and a great bargain. To everyone's surprise Paula became active in Weights & Conditioning, Yoga and Tai Chi (she loved her sword).
She had many friends who are going to miss her quick wit and kindness. After four decades of teaching art she always enjoyed running into former students. Fortunately she had many encounters.
In lieu of flowers, please contribute to your favorite charity in her honor. Arrangements are entrusted to Sunset West Funeral Homes. Please sign the online memory book at www.sunsetufuneralhomes.net. Private services are pending.
https://www.elpasotimes.com/obituaries/tnm026747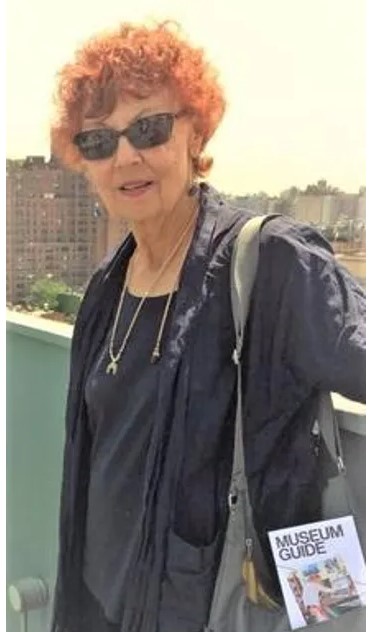 **************************
Kenneth James Haddad, AKA "Bunny"
El Paso - Born April 20, 1946 - Died October 13, 2019 under the care of Hospice El Paso and Loving Hands.

He was preceded in death by his father Najib, mother Julia, sister Maggie Simmons, brother Johnny and nephew Maynard Joseph, Jr aka Joey.

He is survived by his brother Maynard (Anita), sisters Della & Judy; his nephews Dan, Chris & Shawn & nieces Julianne & Laura Lynn; his godsons Chris & Dustin Cazares; along with many cousins, nieces, nephews & friends.

He graduated from El Paso High School then went to SMU to play football, then returned to UTEP to graduate. He was an avid golfer and was a charter member of Santa Teresa Golf Club. He enjoyed his partnership with his brother Maynard at H&H Car Wash & Coffee Shop.

A special thanks to Bunny's dear friend David Cazares who helped throughout.

Cremation has been completed with a memorial service planned on Wednesday October 23, 2019 at 2:00pm at St. Clements Anglican Church, 801 S. Campbell, El Paso, TX with a reception following at H&H Car Wash.

In lieu of flowers, donations can be sent to St. Clements Church, St. George Church, UTEP or Hospice of El Paso in his memory.
https://www.legacy.com/obituaries/elpasotimes/obituary.aspx?n=kenneth-james-haddad&pid=194208968&fhid=7162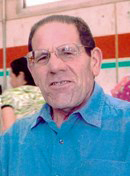 **************************
TOM BARNES
From Mark Blumenthal...
With deep sadness I write to inform you that our former classmate Tommy Barnes passed on Sunday, April 14.
Tommy graduated from Mesita in '59 and EPHS in '64. He had been ill with Alzheimer's disease.
Even though he and I were not close friends at EPHS, I had the good fortune to get to know him very well during the past decade or longer since he and his wife Sue remodeled and moved into a beautiful home just a short walk from where my wife and I live in West Lake Hills in Austin.
Tommy was a gifted artist and photographer and one of the sweetest souls I ever knew.
He is survived by his wife Sue, 3 sisters (Kay, Betty, and Dotty), and nieces and nephews, 2 loving dogs and kitty.
**************************
ANN DAEUBLE
Ann Margaret Daeuble passed away peacefully surrounded by her family in Laguna Niguel, CA on October 10, 2018. Ann left us the way she lived life, holding on to the end because she didn't want to miss out on a thing. She was born, raised and lived most of her adult life El Paso, until moving to Arizona and California five years ago to be closer to her sons and receive specialized medical treatment. She graduated from El Paso High School and attended the University of San Diego. She was always so proud to say she was from El Paso and cherished her family, friends and accomplishments there.

Ann developed many lifelong friendships stretching all the way back to elementary school. She would go out of her way to make everyone feel welcome. She loved her sons and adored her four granddaughters. She would proudly say she had sons, but through them also had two wonderful daughters-in-law and four beautiful granddaughters.

You would never see Ann without a smile, which was infectious to all of those around her. She was a loving mother, daughter, sister, grandmother and great friend to many. She was always up for anything and really cherished being around people.

She is preceded in death by her beloved "daddy", Louis Daeuble, Jr.; her brother Louis Daeuble, III; and her grandsons, Drew and Dane Kienle.

Ann is survived by her mother, Margaret Daeuble; her son Andrew Kienle, daughter-in-law, Jenifer and granddaughters, Ava and Mia; her son, Alexander Kienle, daughter-in-law, Kelly, and granddaughters, Olivia and Vivian, and brother Mike Daeuble.
Services have been arranged through Martin Funeral Home. A mass celebrating Ann's life will be held on October 26, 2018 at 10:30 a.m. at St. Patrick's Cathedral with private interment at Evergreen Cemetery immediately following.
https://www.legacy.com/obituaries/elpasotimes/obituary.aspx?n=ann-margaret-daeuble&pid=190526393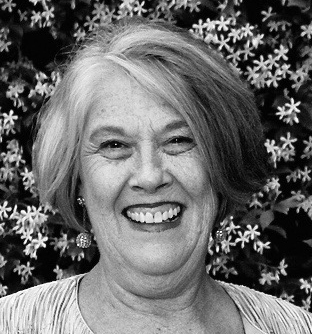 *************************
BILLY HADDAD
William (Billy) Haddad, 71, passed away 1/17/2018. Billy enjoyed a good game of golf, time with his friends and family. Survived by his loving wife of 49 years, Sharon; Children - Kim Haddad (Mark Galvan), Jason Haddad (Amy); Grandchildren - Ashley Haddad Fehr, Isabella Galvan and Alysha Haddad; Brothers - Sam, Johnny and Mickey Haddad. Beloved nieces and nephews. Proceeded in death by his granddaughter, Ann R Galvan. Many thanks to those who supported Billy. Memorial Service Saturday, 1/27/2018 at Martin Funeral Home, 128 N. Resler, 1 p.m. In lieu of flowers, memorial contributions may be made to: Colorectal Cancer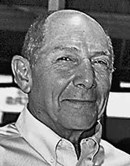 *************************
ARMIDA COOPER FOUNTAIN passed away on October 3, 2017 at the age of 71. She was a loving Mother, Grandmother, Sister, and Friend who will be greatly missed. She was a member of a pioneer Ysleta family, preceded in death by her parents, Gilberto and Maria Cooper and spouse James B. Fountain. She was a lifelong resident of El Paso, and a loyal El Paso High School Tiger, where she was a Varsity Cheerleader. She also sang in The St. Patrick's Cathedral Choir which she loved dearly. Her profession was Speech Language Pathology in Specialty Education and she retired from the El Paso and Gadsden School Districts after 30 years of service. She is survived by her son Jacob B. Fountain, daughter Cristina J. Fountain, grandson Gabriel C. Zepeda, her sisters Yolanda C. Griffin and Anna C. Soto. Visitation will be held on October 8, 2017 from 6:00PM to 8:00PM, with Holy Rosary at 7:00PM at Sunset Funeral Home-West. Funeral Mass will be held on October 9, 2017 at 10:30 a.m. at St. Patrick's Cathedral, 1118 N. Mesa. Inurnment will follow at Evergreen Cemetery on Alameda. Services entrusted to Sunset Funeral Home-West, 480 N. Resler Dr. Please visit our online registry at www.sunsetfuneralhomes.net.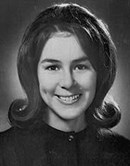 ************************
ROBERT NATERA
Robert (Big Bob) Natera 70, loving husband, father & Grandfather passed away on February 14, 2017. He is survived by his wife of 40 years, Yvonne, children, Tina (Fred), Andrea and Matt, grandchildren, Cody, & Jaden. Brothers, Carlos, Manny, Tony Natera, sisters, Mary Lou, Margie, Lisa Natera and his Panchito Angel Quiroz (Marie) plus 21 nieces & nephews. Viewing will be on Saturday, February 26, 2017 at San Jose Funeral Home East from 4-8pm, Rosary at 6 pm. Funeral Mass will be on Monday, February 27, 2017 at St Joseph's Catholic Church at 10 am. We Love You & Miss You!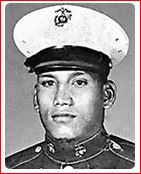 *************************
JAMES MCDANIEL
James Ray McDaniel, age 70, of Round Rock, Texas passed away on January 23, 2017. He was born November 20, 1946 in Gainesville, Texas to Clarence Ray and Mary Ruth (Price) McDaniel. James married Phyllis Plog on June 15, 1968 in El Paso, Texas. He was a CPA before his retirement in 2009.

Survivors include his wife and love of his life Phyllis Anne, son Grant Ray McDaniel and his wife Shelley and grandson Dylan Ray of Round Rock, son Matthew Ryan McDaniel and his wife Heidi and granddaughters Ileigh Elizabeth, Aubrey Shae, and Hadley Brianne of Lubbock, brother Fred L. McDaniel and his wife Brenda of El Paso, and brother-in-law Steve Plog and his wife Carolyn of Virginia.
A memorial service will be held at 2:00 pm on Thursday, January 26, 2017 at Ramsey Funeral Home.
You may share a message or memory in the online memorial guestbook at www.RamseyFuneral.com.
*************************
House Fire
On April 1st I was told I had breast cancer. Two operations later May 5, 2015, just waking up from surgery I was contacted by my sister Anita Meek, many may remember her in the class of 62, called me to tell me my house had burned down. Hard to wrap my head around, Anita lives back ln El Paso. Life alert had called her. My husband was to busy with getting our puppy out, truck moved, and firemen. We may not rebuild--just move to Houston, where our son lives. We were very lucky, no lives were lost and we have a great insurance company ( State Farm ) has been great, at this time they have us housed at Candlewoods Suites, till they can find us a place to move to in Houston. Best advice have full coverage and replacement insurance. Take care all. Billy the last time I saw you,,,,,,, you looked great. Please take care of your self. Miss El Paso still after all these years
Lois (Jolene) Meek Baker
*************************
STEVE SIMON
Steve was buried on Wednesday May 6th with Military Honors at Ft. Bliss National Cemetery. He served in the Army and was a Captain during the Vietman War. Steve was a very good musician, an above average dancer, a very funny person and had a good heart.
I for one will remember his good humor and mostly corny jokes but always with a smile.
Written by Henry Ochotorena
*************************
ROGILIO CARRERA
Rogelio Carrera, 69 of El Paso, TX passed away April 15th 2015. "Roger" beloved husband, grandfather, brother, uncle, father, friend, has gone to be with his Lord. Survived by his wife, Estela of 45 years and daughters, Ruth, Ruby, and Rosanna. Grandchildren, Matthew, Mia, Sophia, and Jacob. Sister, Stella Hanna. Services will be held at Sunset Funeral Home 9521 N. Loop Dr. Visitation on Monday, April 20, 2015 5:00-9:00 pm with a Vigil at 7:00 pm. Funeral Mass will be held at Corpus Christi Catholic Church, Tuesday, April 21, 2015 at 9:00 am. Interment 10:30 am at Fort Bliss National Cemetery with Military Honors. Services Entrusted to Sunset Funeral Home-Americas.
http://www.legacy.com/obituaries/elpasotimes/obituary.aspx?n=rogelio-carrera&pid=174673701&fhid=29138#sthash.pMvJw0w0.dpuf
*************************
CHARLES BUJANDA
July 16, 1946 - March 6, 2015
Charles Bujanda, 68 years of age passed away on Friday, March 6, 2015. Her is survived by his brothers, Joe Bujanda, Charlie Joe Bujanda and Christopher Bujanda; daughters Lorraine Bujanda and Joann Bujanda; brothers Joe C. Bujanda and Larry Bujanda; sisters Marta Bujanda, Irene Quinones and Heidi Bujanda. Visitation will be from 5:00 to 9:00 pm Sunday, March 29, 2015 at Crestview Funeral Home. A prayer service will be at 7:00 pm Sunday, March 29, 2015 at Crestview Funeral Home. Services under the direction of CRESTVIEW FUNERAL HOME, 1462 N. Zaragoza Road, El Paso, Texas 79936, (915) 856-1400.
*************************
DOLLY TUCKER
Dolly R. Tucker passed away on Wednesday, August 27th 2014 in Dallas, Texas after a short illness. She was born on October 21st 1946 to Jesse J. Roberts and Margery Hatfield Evans. She is survived by her son Dannan Tucker (Nikki), daughter Michelle Tucker (Charlie) and grandchildren Ryan and Morgan Smith, sister, Margie Gale (Bill), brothers David Evans (Sandy) and Richard Evans (Vivian), many nieces and nephews and close friends. Dolly was raised in the Upper Valley where she attended Zach White, El Paso High, and Texas Women's University. She was employed by Providence Hospital in the EGG department as a Senior Technician and had been employed with them for over thirty years. Dolly was an avid Dallas Cowboys fan. She also enjoyed the outdoors and loved dragonflys. As a true cowgirl she loved her horses, boots, and rodeos. Services to be held at 11:00 am on September 6th 2014 at Saint Luke's Episcopal Church 7050 McNutt Road. Services entrusted to Sunset Funeral Home-West.

*************************
JOHN MOTTINGER
MOTTINGER, John Michael John M Mottinger, age 67, passed away August 19, 2014, at Global Hospice Care in El Paso. John was born in El Paso, Texas on October 29, 1946. He was a lifelong resident of El Paso, Texas and Santa Teresa, New Mexico. John attended El Paso High School and New Mexico State University. He worked at El Paso Natural Gas Company. He had been a coach for Little League Baseball and a youth director at his church. John's passion was for nature and the outdoors. He raised sheep and horses, and always had canine companions. He enjoyed collecting stamps from around the world. John had a love for Southwestern history and was a frequent contributor to both the El Paso and the surrounding Area website, and the Lincoln County NM Cousins website. He collected family pictures and documented family genealogy. John will be remembered for his sense of humor, stories, and anecdotes. He was preceded in death by his parents, William Max Mottinger and Dorothy Treat Mottinger. John is survived by his son, Wesley Mottinger of Arlington, Texas; his brother William R (Janice) Mottinger of Carrollton, Texas; his sister Carol Mottinger (Frederick) Ramirez of Gainesville, Florida; and friends Kevin Huckabee, Joe Don Stephens, and Alfredo Diaz. A celebration of life will be held at a future date. In lieu of flowers, donations may be made to Global Hospice Care, 1817 Wyoming Ave, El Paso, Texas 79903; or, to a favorite charity. Services entrusted to Martin Funeral Home West. www.martinfuneralhomewest.com
http://www.legacy.com/obituaries/elpasotimes/obituary.aspx?n=john-mottinger&pid=172227779&fhid=7166
*************************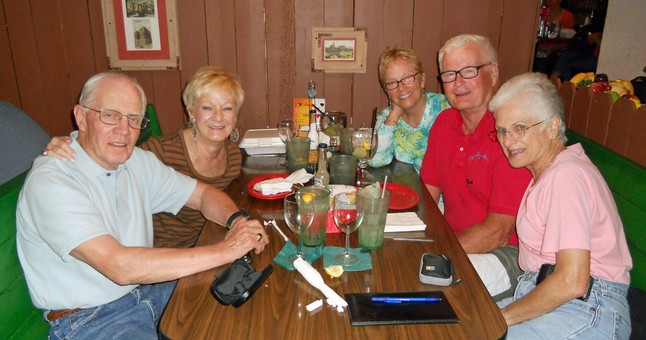 Randolph and Sandy Marrs Young; Sherry Stokes Mullen and Pat; Sandra Aaronson; August 2014
*************************
From Jolene Meek Baker:
Jolene (Meek) Baker will celebrate her 46th happy years of marriage to Dennis D Baker. Dennis went to Austin High then to Burges High, graduated in 1962. We have one wonderful son that lives in Houston, Tx. and works for HP. Has given us two special grandsons. Miss El Paso and Tx. Wish we could have come to reunion.
*************************
During our 50th reunion I chatted with a bunch of people and found out that Billy Haddad had Colon Cancer. I decided to visit with Billy and to find out how he is doing.
Billy wanted me to get the word out to all of us regarding Colon Cancer and what we can do to avoid this disease. I told him that I would be happy to be the messenger.
Billy has stage IV Colon Cancer with a limited spread to his liver and lungs. He has undergone surgery, chemo, and radiation therapy. He has a bunch of needles stuck into his body with various bags that he has to carry around.
Billy is a fighter and I enjoyed my visit with him.
Billy never did. And, that is the word he wanted to get out to ALL OF US.
Yes, you end up making love to your toilet for a day. But, Billy would tell you that is a small price to pay. There are no excuses --- Just, get her done.
Love you Billy and God Bless. John McKelvy